If you're looking for a way to make some extra money on the side, we've got the perfect solution for you. These apps let you sell your unused data, so you can earn money without lifting a finger. Just plug in and start earning.
When used together, these apps provide the best results and give you approximately the same amount of money for your data.

If you're looking for a way to make some extra money, the Earn app is a great option. You can use all your old devices to increase your earnings. They also work on the same local IP.
The amount of earnings is determined by the speed of the network, location, device type, and the number of devices connected. The more devices are connected to different networks the better. Earn app also has an "app in a box" called PiggyBox. It works as you imagine - you connect it to your router and it works like any other device you own with the app installed on it."


It's similar to the Earn app in that you can use your other devices to earn cash back. However, there is one key difference: with HuneyGain, you can only have one device connected to a network at a time. So if you want to maximize your earnings, be sure to spread out and connect multiple devices!
Another thing about HuneyGain is that it has a withdrawal threshold of 20$. Plus, if you connect your JumpTask wallet, you'll get an additional 10% bonus! So what are you waiting for? Sign up today and start earning!
If you use this link you will also get 5$ for free!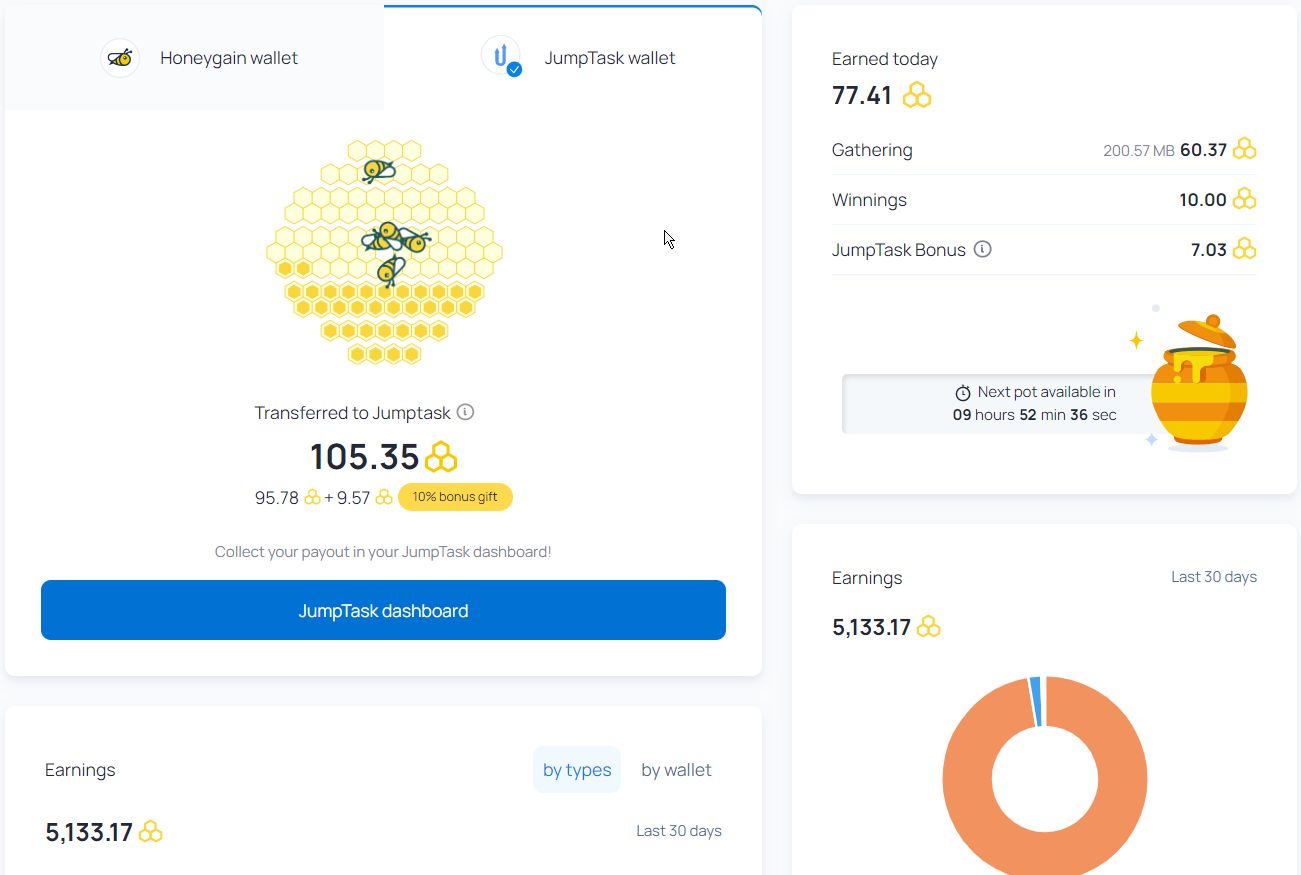 PacketStream is another app that works in a similar way. The difference here is that you can only use it on pcs and you cant connect multiple devices on the same network.

Peer2Profit is a great app for those looking to make some extra money. It is available for multiple device types and can work on the same IP as Earn App. UI may be a little limiting but it still works just fine. They have numerous payment options but not Paypal so keep that in mind when looking for a withdrawal option.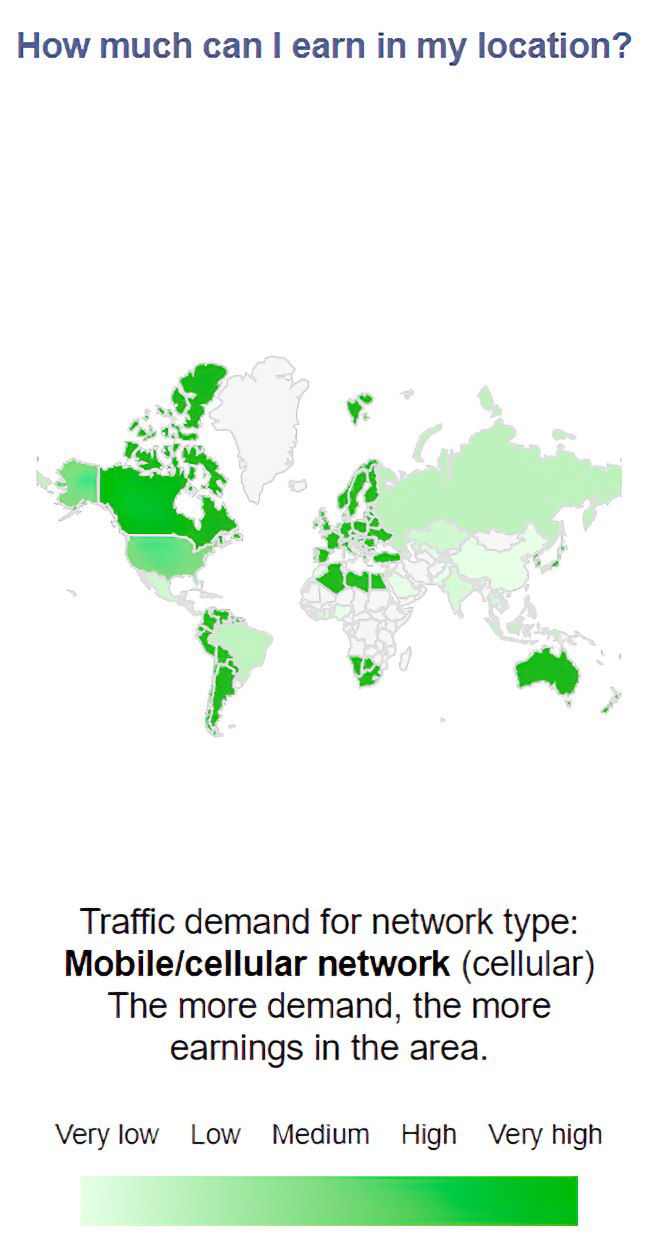 Other valuable mentions

Note this is not financial advice. Selling your IP isn't the safest thing to do. Don't use your cellular data trust me that isn't profitable.
---